Christmas at Sotheran's

2023 Catalogue
Welcome to Sotheran's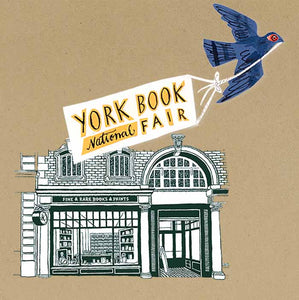 Sotherans return to York!
For the first time in recent memory, Sotherans are proud to be exhibiting at the York National Book Fair. Now in its 48th year, the fair is one of the largest and most exciting events in the rare book calendar, and we will be taking a selection of our best and most recent stock, including fine bindings, private press, classic literature and modern first editions.

Come and find us on stand 111!
Take a Look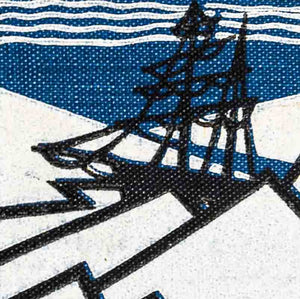 Polar Exploration
This year we are celebrating the 200th anniversary of James Weddell discovering the Antarctic sea that bears his name and reaching the furthest point south of any ship at that point in time. His record stood for 18 years. It took almost another 100 years to reach the South Pole. Discover and explore the sometimes chilling narratives in the middle of summer!
Sail to Collection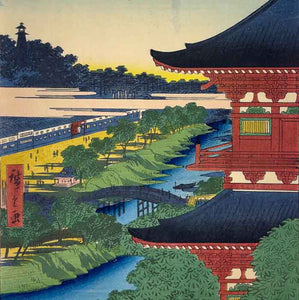 Hiroshige Prints 2023
Utagawa Hiroshige, born Ando Tokutaro (1797-1858) was a Japanese ukiyo-e (picture's of the floating World) artist. He is generally considered the last great master of that tradition. Sotheran's are very pleased to offer a selection of his works for sale including some of his highly collectable original prints as well as some very attractive modern editions.
All prints are offered for sale mounted ready for framing.
Take a look
Vintage Travel Posters 2023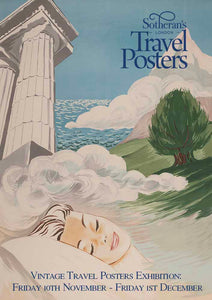 Exhibition Now Open
Sotheran's are delighted to present you with our Seventeenth Annual Travel Posters exhibition catalogue.

Once again we have some real treasures available. There is a wonderful poster by James Humbert Craig which we have had a version of before and are very pleased to have found another example (item 3). It shows an image of people gathering flax for making linen. A perfect glimpse into a largely lost once thriving industry in Ireland.

There is also a lovely ski poster for PLM by Jean-Roaul Naurac of a ski jumper from the 1930's. An intriguing thing about this poster is that it was produced without text.

As well as the Craig poster (item 3) we also have other posters by Frank Newbould (item 57) & Edgar Ainsworth (item 58) produced for The Empire Marketing Board. These posters were produced to advertise the products of the British Empire.

Sotheran's Gift Cards
Need a present for a bibliophile but have no idea what they already have? Then our Gift Cards are the perfect option.
Weekly Recommendations
Every week, book collectors the world over get recommendations from Sotheran's prestigious team of antiquarian booksellers. Learn about the latest and most valuable additions to our rare books shop, themed collections curated by our booksellers, the finest and rarest collectables found in each department, and new catalogue releases.
Subscribe
Top Shelf
GALLI, Federica. Venice Series - the complete portfolio.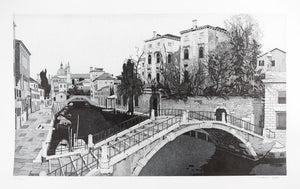 MILLIGAN, Spike. "Rommel?" "Gunner Who?" Signed by Stephen Hawking.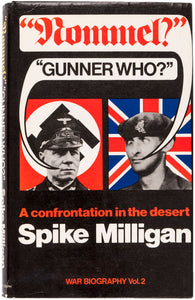 CRICK, Francis and James WATSON. Molecular Structure of Nucleic Acids: A Structure of Deoxyribose Nucleic Acid etc.