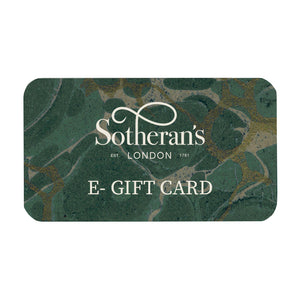 Need a present for a bibliophile but have no idea what they already have? Then our Gift Cards are the perfect option.
Gift Cards (E-vouchers) are available to purchase here and can be used in store or online. We provide vouchers in £25, £50, £75, £100, £150 and £250 denominations, we also ship worldwide.
How can my gift card be used?
After purchasing a Gift Card online you will receive a confirmation email which can be forwarded to the recipient or printed and gifted to them. The Gift Card code provided in the email can then be used to purchase items online or in the bookshop. 
When purchasing online, simply select your items and go to the check out as usual. On the payment page there will be the option for you to enter the Gift Card code. The Gift Card amount will then be deducted from the total amount. If there is a remaining balance on the card, this will stay on the card ready for future purchases.