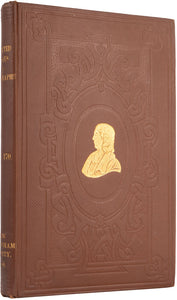 NEW SYDENHAM SOCIETY. Selected Essays and Monographs (from foreign sources) by various authors. London: The New Sydenham Society, 1900.
8vo. Original brown cloth, gilt; pp. [v], 306; a few illusts., one folding table; spotting at front and rear, else very good.
First edition, no. 170 in the series. A selection of essays, mostly in translation, relating to syphilis and skin disease. Essays include 'Syphilis and general paralysis in Iceland' by Edward Ehlers and 'Epithelioma as a sequel of psoriasis and the probability of its arsenical origin' by M. B. Hartzell.
#319038