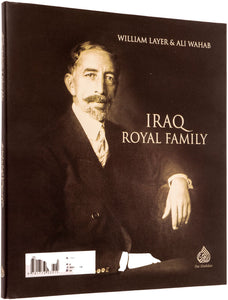 LAYER, William, and Ali WAHAB. Iraq Royal Family. Collection of Photographs Recovered From the Ruins of Zuhur Palace, 2004. [Beirut, Dar Alrafidain, 2018].
4to. Original boards with illustrated dust-wrappers; pp. 13, [2], 15, 117 plates; near-fine.
Very rare first edition, bilingual in Arabic and English, signed by Ali Wahab on title-page. A beautiful publication showing the Royal splendour and one of the finest cars of the 1930s, the Mercedes given to King Ghazi, unfortunaley by Adolf Hitler.
COPAC locates a single copy, at the British Library.
#2114435