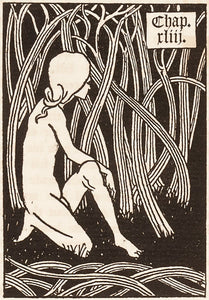 BEARDSLEY, Aubrey. Then the King of Scots and the King of Ireland held against King Arthur's knights, and there began a great medley.
Original woodcut illustration as published Le Morte D'arthur, adapted by Professor Rhys from the original text written by Thomas Malory, published by Dent, London, 1893. 340 x 290 mm.
First edition number 180 from limited 300 copies on Dutch hand made paper.
#2090444